Articles by
Becca
I'm a disabled 20-something year old genderqueer femme living in Gloucestershire, England. I'm a bit of a nerd, incredibly cynical, and I spend a lot of time stuck on the sofa due to disability. I have a range of interests; politics, IT, physics, art, photography, and a number of other things. I'm an autodidact, feminist, disability rights activist, and a great believer in equality.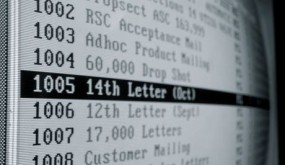 Not even human; disabled people are no more than names. It has to stop.
Post by Becca - July 16th 2013
in
"Disabled people are being lost, forgotten. We need to act and at the very least show what the government is doing to our lives is unacceptable." Becca explains how the Government's welfare reforms rely on regarding disabled people just as names.