Articles by
Gethyn Williams
Voluntary sector evangelist and consultant, specialising in radicalisation (the good kind). Co-Chair @urbanforum, Trustee @Artsworkltd.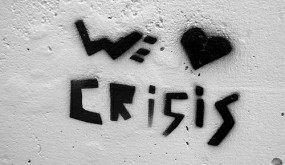 Attention youth workers! Radical change is coming – look busy
"You have the opportunity here to pioneer an evolution of understanding in the role youth work can play, and for the first time in generations, to do it on your own terms. Will you take it?" Gethyn Williams urges youth work to explore new markets - even if it might seem like 'letting government off the hook'.