Articles by
Simon Blake
Simon is Chief Executive of Brook and Chair of Compact Voice and Diversity Role Models.
The Coffey report: Child sexual exploitation, social norms and social change
"Ann Coffey's report emphasises the importance of listening to the real and lived experiences of children and young people. That requires us to trust them and value them. That requires significant culture change." Simon Blake considers the implications of the Coffey report on child sexual exploitation.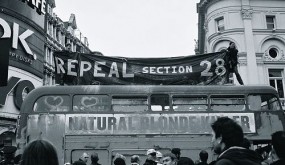 Let's banish Section 28 forever
A week or so ago I tweeted about the dreadful Section 28. I fully understand why Section 28 is being talked about so much in the wake of Lady Thatcher's death and like most sensible people I want it to RIP.  This year, even before Thatcher's' death, the Equal Marriage legislation had brought Section 28 […]