Articles tagged with
stress
The journey - not the destination
"What is to blame is the constant demands of the NATURE of the work plus ineffective support networks and a culture of 'bottle it up'. If you want to have a sensible debate about stress in policing – let's start there." Nathan Constable looks at the causes of stress-related sick leave amongst police officers.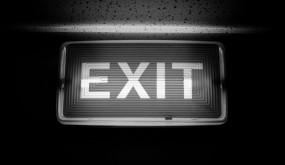 Parting shots – Why I left my social work post and what I'd change
Post by CB - September 24th 2013
in
"While I don't regret leaving, not really, I do wish I'd been listened to more. That more than anything, would have led me to stay." CB describes the pressures on social workers from cuts and successive reorganisations, and why some have to leave the profession they love.